Join us at a VIP event at Lancashire County cricket ground to give us your views

Dear


As one of our valued Travel Management Partners, we'd really like to find out how we can work smarter to grow rail in the corporate sector.


We're holding a Travel Management event on Thursday 18 June at Lancashire County cricket ground, Old Trafford. We'd like to invite you to our afternoon workshop to share your views on how we can work together to create shared opportunities to grow rail in the corporate market.


Should you choose to stay with us for the rest of the day, we've got some special treats lined up. Here's a quick run-down of the day: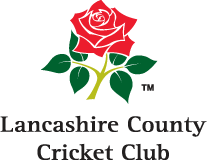 Afternoon
12:00 Arrival and networking
12:30 2 course buffet lunch
13:00 Workshop
17:30 Complementary bar and hot finger food
Evening - T20 Lancs V Worcester
18:30 Start of play
17:45 Interval
20:00 Second innings
21:15 End of play
This will be a day you won't forget and your chance to tell us what you want. If you can join us please RSVP by Friday 5 June to paul.sansome@virgintrains.co.uk and tell us if you will be staying for the evening or just the afternoon.


Kind Regards
Paul
Corporate Sales
Virgin Trains
Published by West Coast Trains Limited, subsidiary of the Virgin Rail Group Limited.
Registered in England No.3007940. Registered Office: The Battleship Building, 176 Harrow Rd, London W2 6NB