| | |
| --- | --- |
| Virgin Trains response to Storm Frank disruption | 06 January 2016 |   |
Virgin Trains strengthens replacement services following Storm Frank damage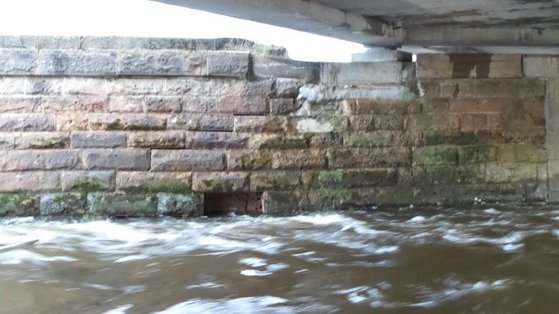 As you may have seen in the news, customers travelling between Scotland and England via Carlisle are facing extended journeys for the remainder of this month due to the closure of the West Coast Main Line. This is due to damage to the Lamington viaduct, south of Carstairs, caused by Storm Frank over the festive period.
In response, Virgin Trains has now reached agreement with Network Rail and ScotRail to strengthen diversionary train services on the route connecting Glasgow to Carlisle via Dumfries. From Saturday 9 January, an hourly service will operate between 7am and 7pm via Dumfries in each direction. Journeys will take up to around an hour longer than normal but this means customers will be able to take a train for their entire journey when travelling to or from London or the north of England and won't have to use buses. This will be around half an hour faster than the current service in place. Independent research carried out by Transport Focus has shown that customers prefer taking a train during times of disruption to taking a bus, even if it involves a longer journey. The ability to use trains rather than buses will also allow us to add additional capacity to the route.
This diversionary service means that customers travelling between Glasgow and London will no longer need to travel via Edinburgh. This will be particularly important over the next four weekends, as planned engineering work on the East Coast Main Line between Newcastle and Doncaster is expected to add an hour to journeys between Edinburgh and London. Customers travelling between Carlisle and Edinburgh will continue to travel by bus.
Since the line was closed last weekend, Virgin Trains has worked tirelessly with our industry partners in the ScotRail Alliance and Transpennine Express to put in place a contingency plan that works for customers. Additional staff have been deployed to help customers at Glasgow, Edinburgh and Carlisle to ensure that people taking replacement journeys by bus or train have as seamless an experience as possible. During this period, most customers have travelled between Edinburgh/Glasgow and Carlisle by replacement bus service, with a limited number of diversionary services able to operate via Dumfries.
We realise that customers are facing significant disruption to their journeys over the remainder of January and are really sorry for the inconvenience this will cause. Network Rail are aiming to re-open the line by February 1 once structural repairs to the viaduct have been completed. Further details of the work Network Rail is undertaking can be found here: http://www.networkrailmediacentre.co.uk/news/update-on-damage-to-lamington-viaduct-caused-by-storm-frank.

If you have any questions please get in touch with our Scottish Affairs Manager, damien.henderson@virgintrains.co.uk.