Dear
We would like to invite you to a special networking event, to celebrate the launch of our partnership with Business in the Community and the start of our amazing responsible business journey for our people and customers.
Time: 10:30
When: 14 May 2015
Where: Platform 7, Liverpool Lime Street station
On arrival you can enjoy some light refreshments while you meet some of the inspiring pop up businesses/ SME's and Virgin StartUps we work with. You will also have the opportunity to network with other key stakeholders prior to launching our responsible business train.
Please RSVP to Joanna.Buckley@virgintrains.co.uk whether you are able to attend or not by 8 May and we'll take care of the rest.
We hope to see you there.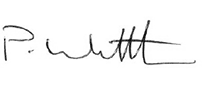 Phil Whittingham
Managing Director
Virgin Trains
The email was sent to you by West Coast Trains Limited, subsidiary of the Virgin Rail Group Limited.
Registered in England No.3007940. Registered Office: Virgin Trains, The Battleship Building, 179 Harrow Road, London, W2 6NB