West Coast
Partnership

Stakeholder
Bulletin
September Timetable Changes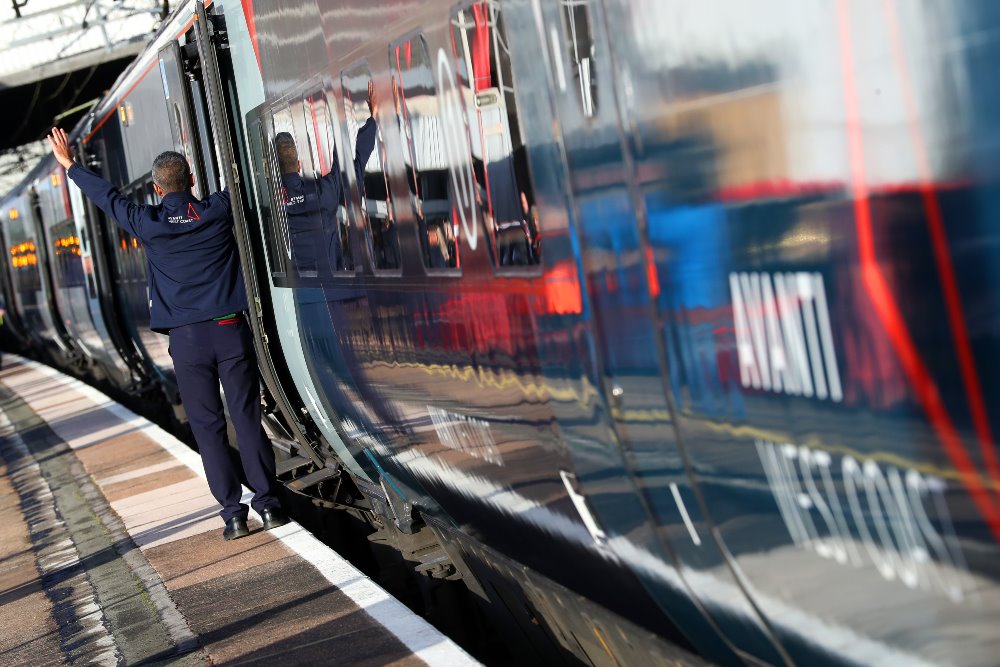 As the country enters its latest phase of easing COVID-19 travel restrictions, Avanti West Coast is further enhancing its timetable. On 7 September, we will add additional services to the network, giving people more options to travel for work and leisure, whilst maintaining social distancing. We have set out details of this timetable below as part of our commitment to keeping customers informed of our plans.
The uplift in services includes direct links to and from London restored for Shrewsbury, Wrexham, Chester and North Wales, Blackpool and Edinburgh. North Wales will also be served by one train in each direction between Holyhead and Euston, supplemented by a shuttle service along the coast from Crewe. Chester will have three direct trains to London Euston.
We will also provide a direct link between the West Midlands and Edinburgh – this includes adding stops for Oxenholme and Penrith to offer a more balanced service to and from both Scottish destinations. Specific details on the new timetable follow:
- Shropshire will be served by the 06:39 Shrewsbury to London Euston (with calls at Telford and Wellington) and the 18.23 return service from London Euston.
- Blackpool North will have two direct services to and from London via the West Midlands, in addition to one early morning service from Birmingham and a late evening service back to the West Midlands.
- Edinburgh Waverley and Haymarket will have seven services to London Euston (six in the return direction), which will also restore direct links between the Scottish capital and the West Midlands.
- Wrexham's direct service to London Euston will depart at 07:03, returning at 17:10.
- A direct service from North Wales to London Euston will depart Holyhead at 06:55, returning north at 17:10.
- Chester's three services for London will depart at 07:35, 08:35 and 14:35 respectively.
- Penrith and Oxenholme will gain seven and eight stops respectively on Edinburgh services but some stops that were added to the Glasgow-London service following lockdown have been removed.
Our latest timetable change is part of a managed reintroduction of further services, delivered in partnership with the DfT and industry partners. From 7 September we will be running 285 services (Monday to Friday). This represents just over 90% of the normal pre COVID-19 levels. Weekend services are similarly being strengthened, though these may be subject to some disruption from engineering works over the coming months.
We are currently updating our timetables to reflect the uplift in services. Once available they can be accessed here - whilst services have been strengthened, it is important to stress that this is not a return to the full pre COVID-19 timetable.
As we continue to welcome customers back to the railway, we are pleased to confirm that our First Class at-seat service has been reintroduced on Pendolino services. We will also be increasing the range of items to purchase from the onboard shop.
If you would like further clarification on our 7 September timetable enhancements and what they mean for your region, please contact us.


COVID-19 Measures Remain Our Priority
The measures that we have put in place since the outbreak of COVID-19, including enhanced cleaning regimes and reduced loading of trains, means that we are operating services aligned to Government advice to help control the virus. To influence social distancing and manage capacity, we will continue to advise customers to book in advance and where possible travel at quieter times.
We are reiterating that customers follow government guidelines – in particular this includes: unless exempt, asking customers to wear face coverings, reminding them of the importance to wash their hands regularly and maintain 1m social distancing. These COVID-19 measures are underpinned by us achieving the 'We're Good to Go' COVID-19 Industry Standard – a UK wide industry standard and consumer mark that reassures customers that a business adheres to Government and public health guidance.
We are also ensuring that people have the confidence to travel on our network by providing clear COVID-19 travel advice on trains and at stations. As part of some wider measures, we have implemented certain changes compared to normal, including: not permitting standing on our services, avoiding handling tickets and not accepting re-useable cups for hot drinks.
For further information click here - this explains more about what customers can expect on their journey and includes advice on the measures they should take whilst travelling.
Here's a few handy links.
First Trenitalia West Coast Rail Limited. (Company number 10349442)
Registered office: 4th Floor Capital House, 25 Chapel Street, London, United Kingdom, NW1 5DH





Can't see the pictures? View online here

Contact us | Terms and conditions | Privacy policy | Unsubscribe | Subscribe